Are you a music lover with no clue about how to play an instrument? It's never too late to start. The guitar is a great instrument to begin with. It's simple to learn guitar playing basics. Use the suggestions that follow and start learning how you can play the guitar.
Teach yourself the basics. Before you run, you need to walk. While it is tempting to start learning your favorite songs right away, it is important to learn the foundations first. Get an idea of how your fingers should be positioned. Chords and scales are the things you need to practice. Before you advance to the next level, have your basic skills secure.
Try to stay motivated. You should set both long-term and short-term goals when learning to play a guitar. It can also be helpful to practice with a fellow guitar player. Give yourself a reward when you hit your goals. Keep in mind that where there's no pain, there's no gain.
If you decide that you want to start playing, purchase a guitar. If you don't have your own, you won't be able to practice with any consistency. Remember to tune your guitar. On a guitar that is not properly tuned, even the right notes will sound wrong.
You need to learn about musical notation, as well as guitar tabs. You will better understand how the chords work and the different scales. Learning each string's note name and each fret's note name is also useful. When it comes to playing riffs and melodies, this information is particularly helpful.
Learn how to label each part of your guitar. It is important you know what to call every part. You'll need this knowledge to speak the language. It'll help you learn as many course books expect that you've got those basics down. This will make you a great musician one day.
Get yourself a metronome. A metronome will help your timing. Instead of struggling to keep the beat, the metronome will set the pace, and make it easier to improve your skills. A metronome is a valuable tool to use when you want to play chords or songs correctly.
Strengthen your fingers by learning and doing some exercises. Some chord require complex finger positions, and you can achieve that only when your fingers can effectively control the strings. Try to learn some techniques to strengthen your fingers and hands to help you improve your skill on the guitar.
Learn how to play the guitar with a friend. This should be someone who has talent that you recognize. You can learn a lot from a more experienced guitarist. In addition, playing and learning from someone you enjoy working with makes learning fun. Find someone who has a lot of skill; they will help you to learn their techniques.
There are many available items that can help make sure you do not end up with sore fingers. Before you play guitar and after playing, it's a good idea to use apple cider vinegar to soak your fingers for half a minute. You can ice your sore fingers lightly, too. A product containing benzocaine will also help.
Try learning songs yourself before finding tabs. You can find any song on the Internet, but try to learn by ear first.
Make sure you keep your guitar in the best shape. Cleaning and maintaining it properly can make it last for years. Tuning, changing the strings and cleaning it are things that you need to know how to do. You are sure to have a guitar that makes you proud.
Getting some instrumental guitar music may be inspirational in your learning to play. These professionals will motivate you to play better. Take heed of the different styles and try to develop your own. Find a style that you enjoy.
Your amp should be used with a pair of headphones. You can play with an amp as well. This may not be worth it in the long run though. Many people don't live in a place where they can make lots of noise. If you must be concerned about noise, try getting some good headphones for times when you must maintain quiet.
Think about playing duets with another person while you learn. One player can handle the chords while the other does the melody. This is a fun and useful way to increase your skills. You can also get a good rhythm going as you join in with another person.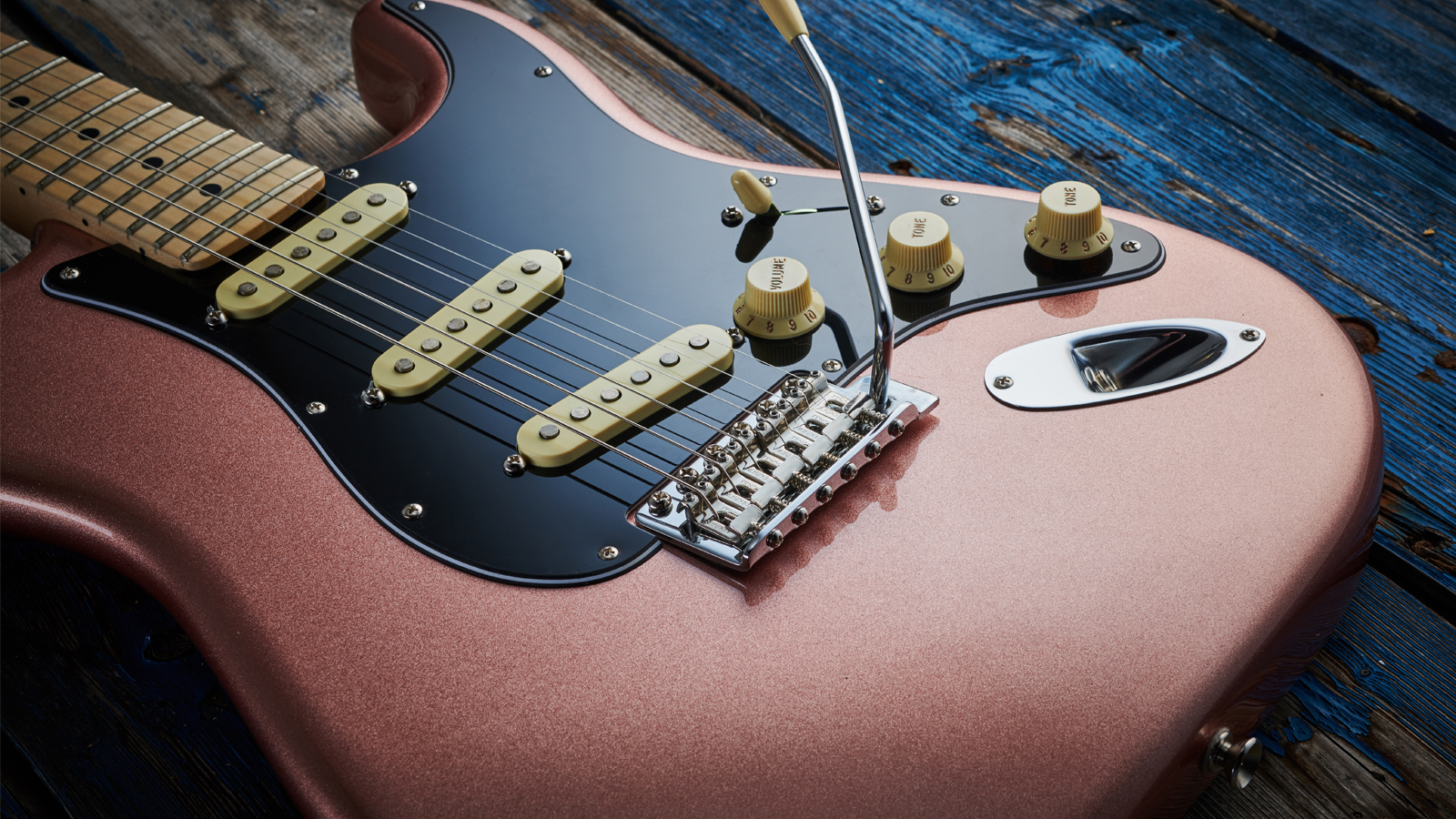 Get together with your friends to learn to play guitar. Ask around your family, friends and social circle, and see if anyone else is interested in playing guitar too. It makes learning more fun, and you're less likely to give up, if you have "learning buddies." You will serve as mutual motivation.
Teach yourself to replace guitar strings on your own. You can find tutorials online that will show you just what to do. Changing strings is an essential element to playing a guitar. It's not too hard, but you have to have the skills to get a string replaced when it needs to be.
Avoid purchasing a guitar by mail order or online without ever handling it. A guitar is an instrument that should be held to fully experience the feel of it. You want it to feel comfortable to make sure you like the instrument you pick.
Learn how to read music fluently. However, it's also beneficial to know how to play by ear. This means you can play something just after you listen to it. You will give yourself a larger repertoire, as well as superior skills if you learn how to play by ear.
No matter the instrument, if you wish to master it, you must practice with it. Do this each and every day to maximize your talent; it will increase your muscle memory which in turn improves your playing. This allows you to achieve greater precision and faster movements, improving your playing.
As you gain a strong grasp of guitar basics, your deeply-rooted passion for music may be uncovered. No matter what your favorite kind of music is, it can be played on your guitar. Put this advice to use and start playing a guitar now.